The best underclassmen event of the summer!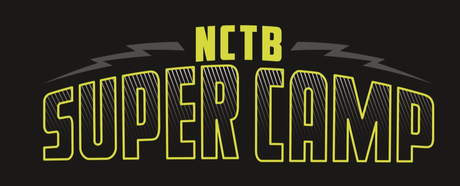 July 13-15, 2018
Santa Clara University
Open to all Current HS Players
The Camp Overview & Mission
The mission
Put players in front of college recruiting decision-makers, not just Volunteers and "Ops Guys"
Create a once-in-a-lifetime event for players that merges opportunity with a great experience
Provide the very best instruction college baseball has available
Background
We started Super Camp 4 years ago to fill a need for HS Underclassmen- we simply couldn't find a camp or showcase where players got to be ON THE FIELD working directly with the recruiting coordinators and head coaches who ultimately make decisions on who to recruit.
Super Camp is designed to offer great competition, great experience and camaraderie, and a chance to play for and in front of the college coaches who make real recruiting decisions.
The venue
Schott Stadium at Santa Clara University is the venue this year.
The camp
A once in a lifetime experience. On field instruction with the top college coaches and recruiters on the west coast. Off field instruction on life skills, academic skills and planning, mental game, recruiting, nutrition and training. Incredible venue. Amazing coaches. Great social and personal experience. You'd have to go to 3 different major showcases to get in front of this caliber and breadth of college coaches and we are bringing them to one place- and they'll be on the field and in the dugout with you!
Cost

POSITION PLAYER/2-WAY PLAYER
$575 before April 30. $625 after April 30.


PITCHER ONLY
$195
2018 TENATIVE Coaches in Attendance
* We are working on the 2018 list, and expect a similar number & breakdown of schools/coaches as in past years. There will be coaches added to this list- and most likely one or two on the list will not end up attending. It is not possible to guarantee that any one particular school or coach will attend, but we will have a minimum of 12 Division 1 Head Coaches/Recruiting Coordinators on hand AND we will have the best instructors we can get heading up their position groups!
| Coach | School |
| --- | --- |
| Lloyd Acosta | Recruiting Coordinator for UC Davis |
| Derek Amicone | Recruiting Coordinator for Utah Valley |
| Chad Baum | Recruiting Coordinator for Cal State Fullerton |
| Eddie Cornejo | Recruiting Coordinator for UC Santa Barbara |
| Thomas Eager | Pitching Coach/Recruiting Coordinator for Stanford |
| Matt Fonteno | Recruiting Coordinator for St. Mary's |
| Ben Greenspan | Recruiting Coordinator for Arizona State |
| Noah Jackson | Recruiting Coordinator for Cal |
| Justin James | Pitching Coach/ Recruiting Coordinator UC San Diego |
| Jon Karcich | Recruiting Coordinator for Santa Clara |
| Jason Kelly | Associate Head Coach/Recruiting Coordinator for University of Washington |
| Troy Nakamura | Associate Head Coach for University of San Francisco |
| Tanner Swanson | Minor League Catching Coordinator- Minnesota Twins |
| Jay Uhlman | Recruiting Coordinator for Oregon |
| Jake Valentine | Recruiting Coordinator for Portland |
2018 SCHEDULE
Friday July 13:
8:30 am Check In
9:00 am Warm-Ups
9:30 am- On Field Activities (Instructional Rotations: Pitching, Hitting, Infield, Outfield, Base Stealing, Catching)
3 rotations, 90 minutes each. Lunch in the middle (lunch is provided)
2:30 pm- BP Sim Games
5:30 pm- Camp done for the day
Saturday July 14:
8:30 am- Warm-Ups
9:00 am- "Showcase" Rotation: 60-Dash, Showcase Defense, Cage Group (Exit Speed, etc)
10:30 am- Instructional Segment (C, IF, OF, Pitchers)
11:45 pm- BP & Lunch Rotations
12:45 pm- GAME #1: Team 1 vs Team 2
3:00 pm- GAME #2: Team 3 vs Team 4
5:15 pm- GAME #3: Team 5 vs Team 6
Sunday July 15:
9:00 am- On Field Activities Begin (Defensive, Hitting, Mental Game, Baserunning Rotations)
9:25-10:30 am: Defensive Instruction Segment (C, IF, OF, Pitchers)
10:30- 11:10 am- Offensive Instruction Segment (Hit, Bunt, Baserun)
11:10- 12:30- Batting Practice Rotations
Lunch will be provided during BP Rotation of Game #4 depending on what team a player in on
12:45 pm- GAME #1: Team 4 vs Team 6
3:00 pm- GAME #2: Team 5 vs Team 2
5:15 pm- GAME #3: Team 3 vs Team 1

SIGN-UP
Registration for Super Camp '18 is not yet open. To request to be on the invite list, please email: [email protected]
SCHOOLS WHO ATTENDED IN 2017: