Where the top players play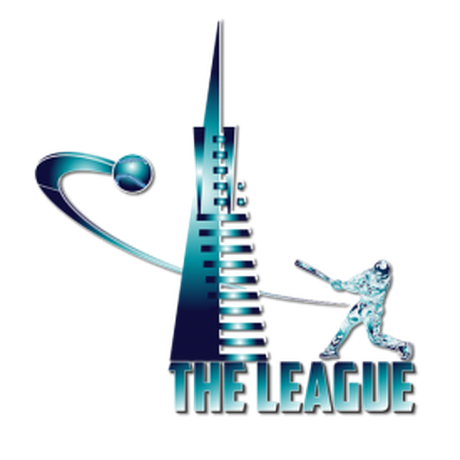 Welcome to The League
ABOUT THE LEAGUE
Top 8th Grade players in Northern California
Play at premium venues (UC Davis, Yountville, etc)
The best competition of the spring
Excellent coaching and instruction
NCTB is committed to making The League a special experience, and one that complements each player's baseball experience with their travel team/program of choice. In addition to providing the opportunity for top players to play with and against each other, The League is about helping guys grow as players and as young men.
PLAYING RULES
8th Grade Division plays 60/90
BBCOR Bats Only
2019 DATES & SITES
Weekend 1: February 23-24 @ Billy Hebert
Weekend 2: March 16-17 @ UC Davis (location changed!)
Weekend 3: March 30-31 @ TBA
Weekend 4: April 13-14 @ Yountville Borman Stadium
Rain Make-Up Day: Saturday May 11 @ TBA (if needed)
Weekend 5: May 18-19- CHAMPIONSHIP WEEKEND - River Island Ballpark
2019 TRYOUT DATES/PROCESS
- FIRST 10 PLAYERS SELECTED ANNOUNCED OCTOBER 1-
Sun Nov 11- Granite Park (Fresno)- 5 pm
Sun Nov 18- Fremont Christian HS- 12:30 pm
Sat Dec 1- L4 Babe Ruth Fields- 12:30 pm
Sun Dec 2- Billy Hebert Stadium- 5 pm
Sun Dec 9- Woodland Sports Park- 12:30 pm
Sat Dec 15- Drake HS (San Anselmo)- 12:30 pm
- FIRST 30 PLAYERS SELECTED WILL BE ANNOUNCED MONDAY DECEMBER 17th (20 more...)-
Sun Jan 13- Twin Creeks- 12:30 pm
Sun Jan 27- LAST CHANCE TRYOUT- Twin Creeks
- FINAL WAVE OF INVITES WILL BE ANNOUNCED MONDAY JANUARY 28th-
Players should sign up for any of the tryouts. You do not need to try out more than once.
LEAGUE DIVISION 1 COMMITS
2013 (Class of '17)
| | | |
| --- | --- | --- |
| Player | League Team | College Commitment |
| Biles, James | Hot Rods | St. Mary's |
| Bosetti, Tyler | Volcanoes | Nevada |
| Chalmers, Zach | Hot Rods | Cal Poly |
| Claunch, Troy | Volcanoes | Oregon State |
| Cosgrove, Jake | Iron Pigs | Seattle |
| Curran, Michael III | Volcanoes | Santa Clara |
| Daniels, Chris | Volcanoes | Sacramento State |
| Denholm, Trenton | Volcanoes | UC Irvine |
| Diggle, Blake | Iron Pigs | USC |
| Dreisbach, Nolan | Iron Pigs | Air Force |
| Ibarra, Ruben | Hot Rods | San Jose State |
| Jackson, Todd | Iron Pigs | University of San Diego |
| Jenkins, Ryan | Volcanoes | San Jose State |
| Green, John | Hot Rods | University of the Pacific |
| Joaquim, Chris | Hot Rods | UNLV |
| Johnson, Charlie | Hot Rods | University of the Pacific |
| King, Haydn | Hot Rods | UNLV |
| Kramer, Shea | Iron Pigs | University of Utah |
| McGarry, Griff | Hot Rods | University of Virginia |
| Nelson, Darren | Volcanoes | Cal Poly |
| Norton, Bradley | Grasshoppers | Nevada |
| Rodriguez, Brady | Grasshoppers | Sacramento State |
| Smith, Hance | Volcanoes | University of the Pacific |
| Smith, Patrick | Iron Pigs | Purdue |
| Teijeiro, RJ | Hot Rods | UCLA |
| Thimjon, Nate | Iron Pigs | Fresno State |
| Torkelson, Spencer | Volcanoes | Arizona State |
| Ward, Braiden | Grasshoppers | University of Washington |
| Williams, Drew | Iron Pigs | UCSB |
2014 (Class of '18)
| | | |
| --- | --- | --- |
| Player | League Team | College Commitment |
| Benavides, Alex | Carolina Blue | San Diego State |
| Begell, Bryce | Texas Orange | Arizona |
| Brandow, Jason | Scarlet | Cal State Fullerton |
| Carlson, Tanner | Carolina Blue | Long Beach State |
| Chavarria, Martin | Texas Orange | Pacific |
| Clayton, Matt | Royal Blue | Nevada |
| Elder, Austin | Purple | Cal State Northridge |
| Elvis, Cole | Purple | Cal |
| Filby, Jack | Scarlet | UCLA |
| Fung, Chris | Royal Blue | UC San Diego |
| Hagopian, Joe | Scarlet | New Mexico |
| Hansen, Brett | Texas Orange | Vanderbilt |
| Higgins, Ryan | Purple | Fresno State |
| Hinrichsen, Jack | Carolina Blue | Cal |
| Jensen, Cody | Royal Blue | Stanford |
| Miller, AJ | Carolina Blue | Oregon |
| Rozell, Brennan | Scarlet | Long Beach State |
| Sutter, Ryan | Royal Blue | UC Davis |
| Taylor, Drew | Scarlet | USF |
| Tosti, Vinny | Carolina Blue | Oregon |
2015 (Class of '19)
| | | |
| --- | --- | --- |
| Player | League Team | College Commitment |
| Barber, Colin | Titans | Oregon |
| Beavers, Dylan | Beavers | Cal |
| Benbrook, Carter | Commodores | UCSB |
| Benson, Cooper | Beavers | Arizona State |
| Brigman, Coleman | Ducks | Santa Clara |
| Caviness, Austin | Commodores | San Jose State * |
| Cloyd, Ethan | Beavers | Cal |
| Fondtain, TJ | Ducks | San Diego State |
| Freeman, Nate | Ducks | UC Davis |
| Lance, Eamonn | Titans | Santa Clara |
| Lee, Brooks | Ducks | Cal Poly |
| Lawrence, Brandon | Titans | Michigan |
| Meddings, Zach | Beavers | Nevada |
| Park, Eddie | Beavers | Stanford |
| Murphy, Kai | Ducks | Oregon State |
| Stevens, Grant | Titans | Pacific |
| Williams, Kenny | Beavers | San Jose State |
| Wood, Eli | Titans | Cal * |
2016 (Class of '20)
| | | |
| --- | --- | --- |
| Player | League Team | College Commitment |
| Barnhart, Hunter | Titans | Arizona State |
| Bethancourt, Tino | Ducks | San Diego State |
| Blatnick, Carson | Ducks | Washington State |
| Breedwell, Jared | Commodores* | Oregon State |
| Brown, Sam | Ducks | Santa Clara * |
| Cymrot, Jonathan | Commodores | Arizona |
| Davis, Chase | Commodores | Arizona |
| DeCelle, Kenny | Titans | Santa Clara |
| Forrester, Garrett | Commodores * | Oregon State |
| Grant, Jack | Ducks | UCLA |
| Halpin, Petey | Titans | UCLA |
| Hansen, Ben | Titans | Vanderbilt |
| McClellin, Brian | Beavers | Cal |
| Mugan, Michael | Beavers | Santa Clara # |
| Troy, Tommy | Ducks | Stanford |
| Santander, Cole | Ducks | Cal |
| Soderstrom, Tyler | Titans | UCLA # |
| Park, Eddie | Beavers | Stanford |
| Williams, Luke | Commodores | UCSB |
2017 (Class of '21)
| | | |
| --- | --- | --- |
| Player | League Team | College Commitment |
| Booker, Jason | Commodores | Air Force |
| Crawford, Carson | Titans | Cal |
| Cymrot, Jonathan | Commodores | Arizona |
| Haskins, Trevor | Titans | Stanford |
| Hurd, Thatcher | Ducks | UCSB |
| Splaine, Tommy | Commodores | Arizona |
| Susac, Anthony | Beavers | Oregon State |
| Uber, Ty | Beavers | Stanford |
2018 (Class of '22)
| | | |
| --- | --- | --- |
| Player | League Team | College Commitment |
| Forrester Brandon | Ducks | Oregon State |
2016 STATS AND LIVE GAME TRACKER
2017 STATS AND LIVE GAME TRACKER
CLICK HERE FOR LEAGUE STATS AND FOR LIVE GAME-TRACKER
2018 STATS AND LIVE GAME TRACKER