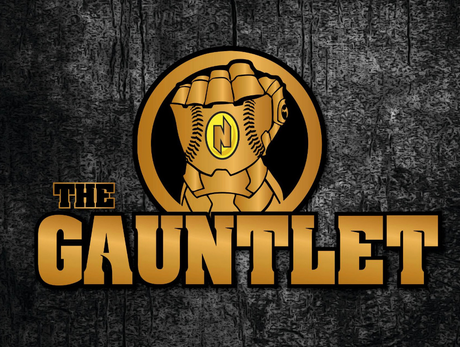 • A new division- ABOVE the Majors division called the APEX DIVISION
• Events are EXCLUSIVE to the teams in the division.
• Rules designed to benefit players
• 11u, 12u, 13u & 14u Divisions for Spring 2020
COMING SPRING 2020- THE GAUNTLET
FORMAT
• 5-7 tournaments per season, spread throughout the spring/early summer
• Each weekend is a separate tournament AND every game counts towards overall standings
ROSTER RULES
• 12 player minimum roster size
• Rosters must be submitted one week before the first event
• 3 adds throughout the event
• No movement between teams in the division, except for special circumstances and has to be approved by NCTB
RELEGATION/PROMOTION
• Bottom 25% of teams in standings will lose their "grandfathered" status for the next season
• Qualifier tournaments will be held to fill those spots
• Qualifiers for the Spring will take place in Fall / Qualifiers for Fall will take place in spring or summer
• The winning team in each age group of The Gauntlet will have their tournament fees waived for the following season
• The top 6 teams in the Overall Standings for each age group will be invited to remain in the division for the following season
PITCHING RULES
• One outing per weekend (6 IP or 7 IP depending on game length)
• Exception: player under 15 pitches can pitch a second time, but outs count towards maximum innings
COACHING CERTIFICATION/BACKGROUND CHECKS
• All on field personnel will be background checked
• Completion of NFHS Coaching Course or equivalent will be required for all team coaches
TEAM SELECTION
• For the initial season, all but 2 teams per division will be invited directly by NCTB
• The final 2 teams will be decided by qualifier tournaments on November 30 & Jan 19. Teams MUST WIN that event in order to get into The Gauntlet. There will be no "PASS-DOWN" berths.
ADDITIONAL BENEFITS
• All players on teams in The Gauntlet will receive an NCTB Player Profile. We will test their metrics in multiple areas and the profile will show all that data plus videos
• All games scored on GameChanger. Stat Leaderboards, etc.
• Members only seminars/workshops for players and parents on training, nutrition, time-management, recruiting, etc
• Players on teams in The Gauntlet will be eligible (without needing additional tryout) for NCTB's signature events like: The League, The 100, Future of the Game, and NCTB Prime & Alpha Dogs showcase teams.
IF YOUR TEAM WANTS TO PLAY IN THE GAUNTLET: REQUEST AN INVITE