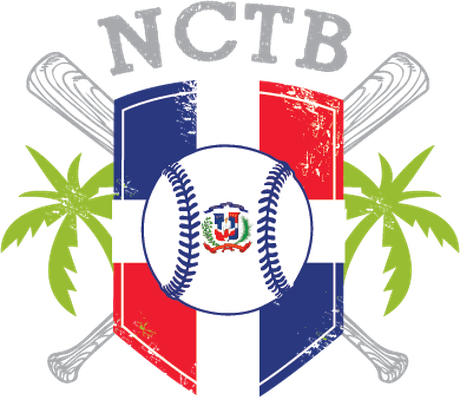 REGISTER AS AN INTERESTED PLAYER
INTRO
NCTB is again taking teams to the Dominican Republic twice in 2019 (August 5-12 & Dec 25-31). We will bring an upperclassmen team and an underclassmen team of 15 players each. Each team will play 7 games and will have a charitable/community service component as well, going into impoverished areas for a community service project.
The trip outline provides for the best baseball, cultural and life experience possible.
The trip is geared towards serious players who want to continue their baseball career beyond high school. The upperclassmen team will play some of the top competition in the Dominican (last winter, we faced 3 straight lefties who were 90+ and signed to pro clubs for example).
GOALS OF THE TRIP
The goals of the trip are:
• To play against top HS age players in the Dominican Republic
• To expose top players to the baseball culture, training methods and techniques of Dominican Baseball
• To expose players to customs, lifestyle, etc of the Dominican Republic
• To aid Dominican families and kids via equipment donation and community service.
• To offer an educational component to all players that includes life skills like public speaking training, training in how to prepare for an interview, open discussions about time management skills, etc.
The team will play 6 games in the 6 days on the island.
REQUEST AN INVITATION
To request an invite for the trip, REGISTER AS AN INTERESTED PLAYER HERE

ITINERARY
SAMPLE ITINERARY
Travel Day: Monday Aug 5 / Wednesday Dec 25
Day 1- Tuesday Aug 6 / Thu Dec 26
Arrive from USA – travel from Santo Domingo to Boca Chica
Afternoon- Practice with Dominican Coaches & Orientation
Evening- Leadership Workshop
Day 2- Wed Aug 7 / Fri Dec 27
Morning- Game #1 in Boca Chica
Afternoon- Game #2 in Boca Chica
Evening- Interview Training Workshop
Day 3 – Thu Aug 8 / Sat Dec 28
Morning- Game #3 in San Pedro de Macoris
Afternoon- Game #4 in San Pedro de Macoris
Evening- Attend Dominican Winter League Game
Day 4 – Fri Aug 9 / Sun Dec 29
Morning- Beach Workout with Dominican Trainers and Players
All day Saona Island Catamaran Trip and Beach BBQ
Day 5- Sat Aug 10 / Mon Dec 30
Morning- Community Service Project in Local Community
Afternoon- Game #5
Evening- Team Dinner at Boca Chica Beach with Public Speech by Guest College Coaches
Day 6- Sun Aug 11 / Tue Dec 31
Morning- Game #6
Afternoon- Game #7
Evening- New Year's Eve Celebration
Day 7- Mon Aug 12 / Wed Jan 1