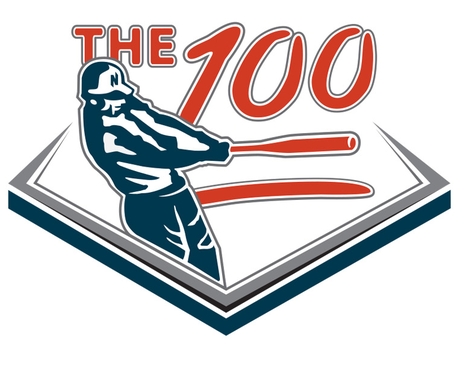 INTRODUCING THE
What if the top 100 underclassmen in Northern California could play with & against each other, right here close to home, at incredible venues, in front of college coaches, in a program that works with (not against) their club team and HS team? And what if that event brought in college coaches and top instructors to help those players get even better? Sounds pretty good right?!
Well, all of that is going to be a reality next summer with the launch of The 100.
REGISTER FOR TRYOUTS


| | |
| --- | --- |
| ELITE COMPETITION | The top 100 underclassmen in the region- going toe-to-toe |
| ELITE TRAINING | College Coaches & Top Instructors there to help the players |
| A BETTER WAY TO SHOWCASE | The 100 brings college coaches directly to the players. |
| BROTHERHOOD | Bonds that last a lifetime |
| FUN | Unique event formats- one weekend will mimic NCAA Regionals, etc |
So here's some more detail and answers to the big questions...
| | |
| --- | --- |
| WHO CAN PLAY? | Players in the HS Grad Classes of 2021 and 2022 |
| | We may allow some limited participation from 2020 players. |
| | |
| WHEN/WHERE IS IT? | |
| | Event 1: June 1-2 (Opening) - UC Davis |
| | Event 2: June 13-14 (Regionals)- Cal [Evans Diamond] |
| | Event 3: July 9-10 (Series) |
| | Mid-Week Games: Tue Jul 2 & Tue Jul 16 |
| | Event 4: Aug 3-4 (Finale) - Stanford [Sunken Diamond] |
| | |
| | We have gotten the schedules of many of the major club programs and have tried to schedule around their big events. |
| | |
| HOW TO BE SELECTED? | Step 1: Direct Invites to roughly 40 players |
| | Step 2: Players who meet the benchmarks for certain "tools" * (must be verified) |
| | Step 3: We will hold FREE tryouts starting in January and during the spring for the rest |
| | 1st Tryout: Sun Jan 27- Twin Creeks- 5 pm SIGN UP HERE |
| | 2nd Tryout: Sun Mar 17- Woodland Sports Park- 5 pm SIGN UP HERE |
| | 3rd Tryout: Sun Apr 7- Twin Creeks- 5 pm SIGN UP HERE |
| | 4th Tryout: Sun Apr 28- Billy Hebert Stadium- 5 pm SIGN UP HERE |
| | |
| HOW DOES IT WORK? | Event 1 is a Player Development Camp |
| | • Full Day Instructional Clinic on Day 1 led by current and former College Coaches |
| | • Player Welcome Dinner, Media Training & Interviews on Day 1 as well |
| | • Day 2 has games, and then the Draft will take place after Day 2 |
| | |
| | Event 2, 3, 4 & 5 are sort-of like weekends of The League, but better... |
| | • Event 2: NCAA Regional Format (4 team double-elimination, just like Regionals) |
| | • Event 3: College Series Format (3 9-inning games against the same team) |
| | • Event 4: The Finals (modified tournament format) |
| | |
| EXPOSURE? | A dozen Division 1 recruiting coordinators have already committed to attend |
| | |
| WHO WILL COACH THE TEAMS? | Retired legendary HS Coaches and former college coaches |
| | |
| SOUNDS GOOD BUT HOW MUCH IS IT? | The 100 will be $600 for position players and $250 for pitchers |
| | |
| WANT TO LEARN MORE? | Contact us at [email protected] or better yet, REGISTER FOR TRYOUTS |